Akuvox E21V IP Video Emergency Intercom
Description:
Akuvox E21V IP Video Emergency Intercom
E21V is a vandal-resistant, SIP-enabled video emergency station designed for safeguarding security in public spaces. Its advanced communication technique enables immediate and smooth emergency intercom while witnessing the scene. It is capable of weathering harsh outdoor environments thanks to its sturdy structure and robust performance.
Physical Features
Body material: 316 grade stainless steel
Camera resolution: 3M pixels
Button: 1 panic button and 1 reset button on board
Call status indication: 1 RGB LED (red, green, blue)
PoE IEEE802.3af
Power consumption: 12V DC input, <12W
Enclosure rating: IP65
Installation: flush mounting, fit in Clipsal 164/4 back box
Dimensions: PCB-130x65mm, with flush mount kit-210x120x61mm

Interface Features
2xRJ45 10/100M Mbps Ethernet ports
Input relay: 2 relays for alarm alert
Output relay: 2 relays for door opener

SIP Features
SIP v1(RFC2543), SIP v2(RFC3261)
Line: 2 SIP accounts

Audio Features
1 built-in microphone with IP67 rating
2W speaker with IP66 rating
Codec: G.711a, G.711μ, G.722, G.729 and LPCM
Speech quality: 7 kHz
Echo cancellation
Voice activity detection
Comfort noise generator

Video Features
Viewing angle: 120°
Resolution: up to 720p
Codec: H.264, MPEG-4 and MJPEG
Support live stream and RTSP
Compliance with ONVIF

Phone Features
Auto-answering
Volume control
Direct IP calling
Multi-language support

Network Features
Static IP or DHCP
802.1Q VLAN
NTP for auto time setting

Administration Features
Auto-provisioning: FTP/TFTP/HTTP/HTTPS/PnP/DHCP
Configuration management: web-based management or auto provisioning
TR069
SNMP

Application Scenarios
Education: campuses
Healthcare: hospitals, medical centers
Logistics & Transportation: airports, parking facilities
Industries: industrial parks of Manufacturing, Energy, Metal & Mining, Chemical industries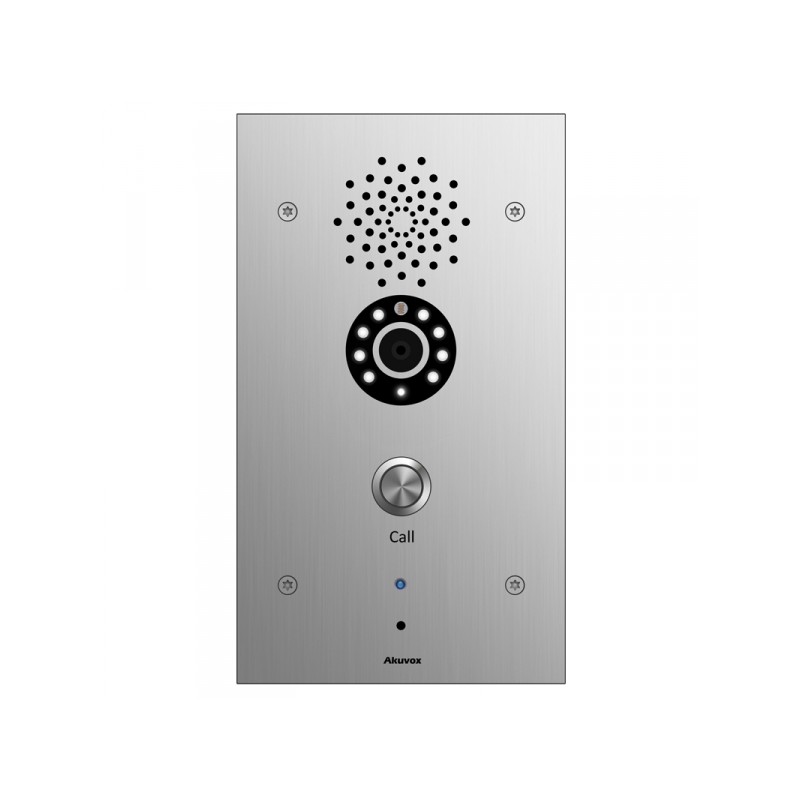 Related
Budget-friendly 7" Android Indoor Monitor.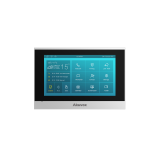 | | |
| --- | --- |
| Manufacturer: | Akuvox |
| Code: | C315S |
X30 is an industrial grade SIP broadcasting gateway that conveys IP Voice Package to analog signal to amplifier or speakers for remote broadcasting.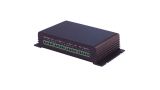 | | |
| --- | --- |
| Manufacturer: | ZYCOO |
| Code: | X30 |
Alternatives
R29A is the industry's most cutting-edge SIP-enabled IP video door phone featuring Android OS and a large capacitive touch screen. R29A comes with integrated fingerprint scanner for easy door access.

1 060,14 €
[ 1 282,77 € VAT ]
R26P is a fashionable, SIP-enabled IP video door phone. It enables real-time monitoring of an entrance area and convenient entry control.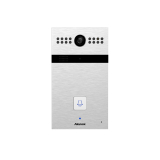 VP-R48G is a SIP-based, gigabit IP video phone for businesses of various scales featuring a 7" touch screen, a 2M CMOS camera sensor and Android Operating System.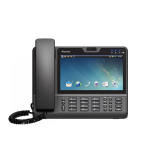 | | |
| --- | --- |
| Manufacturer: | Akuvox |
| Code: | VP-R48G |