Manufacturers

Akuvox (Xiamen) Networks Co., Ltd., a subsidiary of Star-net Group, is a global leading brand of smart intercom. Akuvox's mission is to deliver better communication and greater security, driven by which they have been investing heavily in R&D annually and continuously fostering software and hardware development capability.
Akuvox is well-positioned to provide overseas mid-to-high end markets with innovative intercom solutions. They have developed full-range intercom products and been converging vast fields of technologies, including IP communications, intercom, security, artificial intelligence and cloud. The Star-net's world-class and ISO-certified facility, which boasts of a monthly production capacity of 150+ thousand pcs, is at their disposal to deliver on their commitments to clients.
---

Shenzhen Dinstar Co.,Ltd. was founded in 2011, focusing on developing, manufacturing, and marketing of Next Generation Communication and Networking products, with headquarter in Shenzhen, China and branches in Beijing, Hangzhou, Hong Kong. Now we have more than 150 specialists, most of them coming from top-rank global telecommunication enterprises, who have dedicated themselves to VoIP, unified communication and wireless mobile network etc. for more than 12 years.
Dinstar has the most complete VOIP gateway products line in China, which covered GSM/CDMA/LTE Wireless Gateway, E1/T1 Trunk Gateway, FXS/FXO Analog Gateway, SIMBANK and SIMCLOUD system etc. 
---

Htek (aka Hanlong Technology) was founded in Nanjing, China in 2005, with a 100% dedication to the R&D and manufacturing of VoIP endpoints. Their new UC900 Series IP phones deliver modern elegant appearance, superb sound quality and a rich set of SIP telephony features. Through a wide network of distribution partners, ITSPs and OEM partners, Htek has a market presence in more than 80 regional markets in the world.
---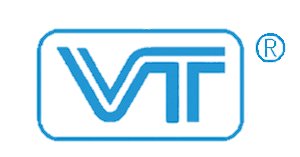 VBeT Electronics Co., Ltd, a high-tech company specialized in professional communication headset solutions . They focus on making professional Marketing, Designs, Manufacturing, Servicing of contact center headsets, UC headsets,Wireless headsets, headset telephones, amplifier and other acoustic-electronics products.
VT is one of famous brand for communication headsets. With over 20 years' experience of professional design and manufacturing for headset related products, the mechanical performance and reliability of thier products keeps VT ahead of the compeition on the global market.
They have built up R&D branches in Denmark, R&D center, Marketing and Supply chain headquarters in Xiamen city of China and founded many distributions and cooperation partners in major cities in China, also the distribution channel in USA, EMEA, APAC.
---

ZYCOO is the leading developer and manufacturer of IP telephony devices and related systems, has devoted itself over the past years to researching and developing powerful and scalable voice over IP (VoIP) solutions that mainly serve the small and medium business/enterprise markets.
The company's product line includes a wide range of telephony systems and its surrounding software to enable resellers and customers to implement turnkey VoIP systems or to design their own custom communications solutions. Meanwhile, the company also offers many types of embedded hardware boards for original design manufacturers (ODM) looking to incorporate these devices into their own solutions and distribution offerings. Most importantly, all of these devices and services are offered at prices commensurate with the purchasing power of SMBs.